Mold Problem
United Fire and Water is seeing an influx of Baton Rouge, Livingston and Ascension homes that flooded in August with a major mold problem. Like many people in the area, the owners of these houses thought they had treated the home for mold. Whether it was a church group or pest control company "spraying for mold" or the homeowner trying to handle it themselves, what most people weren't aware of is that there is NO topical spray that will kill or treat mold.
In order to effectively treat a mold problem, you MUST remove the mold.
Additionally, in order to perform ANY service over $1 involving the removal of mold in Louisiana, you MUST hold a LA State Mold License. So how does a pest control company get away with not having a Mold License? They aren't claiming to REMOVE mold…they are simply claiming to spray for it.
How Mold Remediation Works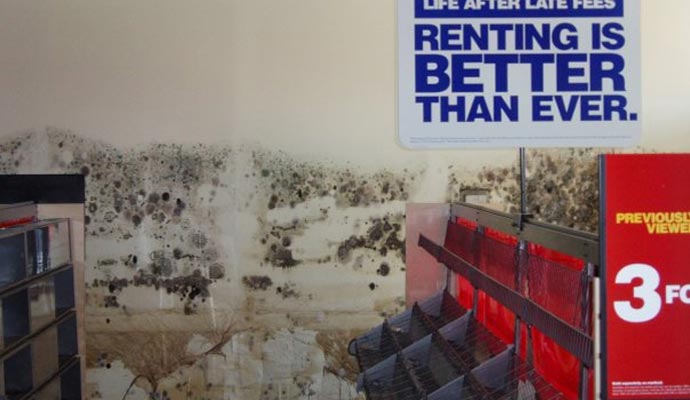 There is a reason why you must hold a License to perform Mold remediation in the State of Louisiana. Mold Remediation works by following very specific steps, outlined by the IICRC. The IICRC is the policy and standard all licensed, professional mold contractors are held to, and the policies by which they would be judged in court.
Our remediation follows the following steps:
Professional, truck mounted cleaning and washing of all walls, studs, floors, etc. in the building to wash and remove all mold.
Extraction of the moldy water from the building using a truck mounted system.
Application of anti-microbial spray to prevent future mold growth.
Dehumidifiers and air-movers left in the building for at least 72 hours to dry out building below 15% moisture levels. Detailed moisture log included for you and your contractor's peace of mind for rebuilding.
After Remediation
Once remediation is complete, moisture levels have been documented and are shown to be at safe levels to rebuild, we are suggesting that you get your reconstruction complete, and then have your ducts cleaned. They went through a LOT with demolition, dry out, and remediation, and the general conditions in affected areas.
At that point, you might have IAQ samples pulled as additional documentation of treatment of your mold problem, should you ever decide to rent or sell your property.
United Fire and Water Damage
Still have a mold problem after you thought you took care of it? Call United Fire and Water Damage today. 225-401-6568