Mold Testing
Mold testing, IAQ testing, Indoor Air Quality testing, mold "certificate"- we've heard it called many things. Looking for some documented evidence that your home does not have a mold problem? United Fire and Water Damage can help!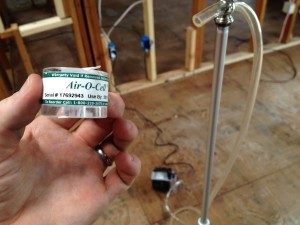 What is Mold Testing?
Testing for mold is done in a few different ways, with the most accurate being Indoor Air Quality Testing. This is the testing of air inside your home compared to air outside your home. Simply put, if you find more mold spores indoors than outdoors, you have a mold problem. More technically, this is a scientific method of pulling air for a predetermined amount of time through a cassette. We do this in multiple areas of your house and once outside for a standard to measure against. Then we package your samples up and take them to a third party lab, where they are tested. Within 24-48 hours we receive your sample results back in the form of a very detailed report listing spore content and location. As a LA state Licensed Mold Contractor, we then read your reports and provide you with a detailed explanation.
Is it expensive?
IAQ Testing is $150 per sample. We pull a minimum of three samples- one outdoors and two indoors. If your home or office is bigger than 2000 square feet, we will need to pull more samples. Average cost for mold testing is $450-$750. This includes all manpower, cassettes, lab fees, labor and lab reports. It will provide peace of mind and clear documented evidence of where your house stands. If your home flooded and you want to sell, this can provide your buyer with the confidence they need to move forward.
United Fire & Water Damage Of La, Llc Offers These Services
Water Damage Restoration
Fire & Smoke Damage Restoration
Mold Remediation – LA State Lic #250487
Reconstruction Services – LA State Lic #555937