Roof Inspection
With the approach of Fall and then Winter, maybe it's time to have a free roof inspection. United Fire and Water Damage Roofing Division can help! Our roof inspectors are estimators with many, many years of experience. And because we are insurance claims experts, if you DO need to file a claim, we are just the people to help you through that process.
Early Signs of a Leak
If your asphalt room is over 15 years old, it may be time for a new roof. Early signs of trouble include:
Dark areas on ceilings
Peeling paint on the underside of roof overhangs
Damp spots alongside fireplaces
Water stains
If you find worrisome signs, especially if the roof is old or there's been a storm with heavy wind or hail, get a free roof inspection from United Fire and Water Damage Roofing Division.
Wind and Hail Damage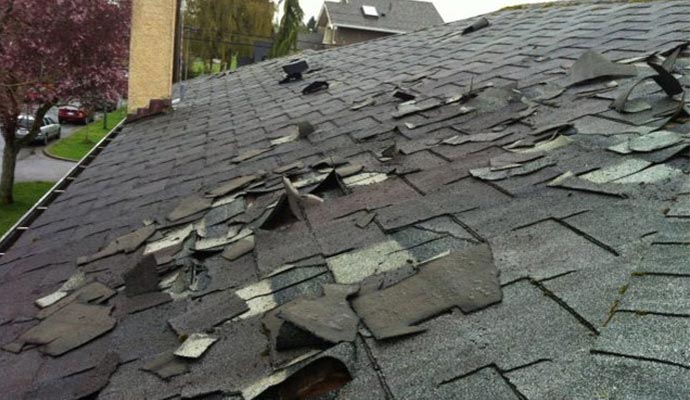 Even when a storm produces no rain or hail, your roof can still sustain damage. Strong winds can create stress points on a roof that, over time, can weaken and become compromised. Roofs are designed to resist typical wind loads but they can be significantly damaged over the years by high winds and debris carried by the wind. Replacing missing shingles and fixing the initial roof damage quickly is important to prevent subsequent water damage that will inevitably result from a roof that is not working as it should.
Hail impact may cause damage that can result in premature aging of the shingles. Damage caused by hail or severe weather may not be apparent until months or years later and may cause the shingles to age prematurely. Generally, damage can be seen as indentations and/or fractures on the shingle's surface. Hailstones vary in size, shape, and hardness and can create a random pattern of dents or depressions. It can also appear on metal flashing. After awhile, clusters of granules may come off and expose the asphalt.
Call United Fire and Water Damage for Your Free Roof Inspection Today! 225-401-6568