Smoke Damage Restoration
Have You Experienced Fire and Smoke Damage in Your Business or Residence?
Smoke damage is serious business. The building and many of the things in your home may have been badly damaged by flames, heat, smoke and water.  You will likely find that things the fire did not burn up are now ruined by smoke damage, and soggy with water used to put out the flames. Anything that you want to save or reuse will need to be carefully cleaned. The firefighters may have cut holes in the walls of the building to look for any hidden flames. They may even have cut holes in the roof to let out the heat and smoke. Cleanup will take time and patience.
Let the professionals at United Fire & Water Damage of Louisiana, LLC handle your restoration needs so that the damage to your property is eliminated promptly, safely and thoroughly. Our IICRC certified restoration crews have been restoring fire and smoke-damaged buildings since 1998, and have become proficient in best practices for recovering and restoring fire damaged content items and structures.
United Fire & Water Damage of Louisiana, LLC is the area's leading fire and smoke damage restoration expert, providing fire damage restoration to area homeowners and businesses since 1998. While you recover from the emotional turmoil and stress of the disaster, we can remove damaged items, clean and deodorize restorable items, and insure that your property is clean, dry, deodorized and ready for reconstruction services.
24-Hour Emergency Response
Fire and Smoke Damage Restoration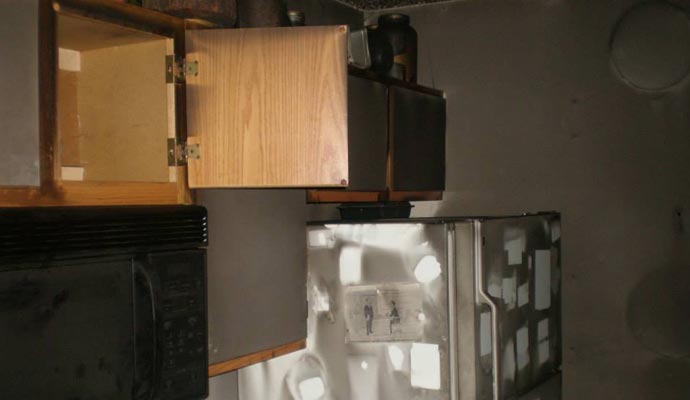 United Fire & Water Damage of Louisiana, LLC's highly skilled fire restoration technicians use state of the art equipment and proven restoration methods to clean up soot and smoke, deodorize your fire damaged property and restore it to its prior condition. Call United Fire & Water Damage of Louisiana, LLC at 225-401-6568 and talk to one of our restoration experts. We'll get you back into your property as quickly and safely as possible.
Talk to a Fire and smoke Damage Specialist now!
United Fire & Water has been completing fire and smoke damage restoration projects for nearly 20 years. We have the experience and proficiency to work with insurance companies, and we strive to make the recovery from any disaster as smooth a process as possible.
We are Level III certified with Xactimate estimating software, which is the software that insurance carriers use to determine costs for insurance repair projects. Which means, we speak their language.When disaster strikes, call the company that will return your property to pre-loss condition quickly, and correctly – the first time. Call 225-401-6568 for fire and smoke damage restoration service 24/7.
Critical Items to Consider If You Have Suffered Fire and Smoke Damage
Securing your property from further damage, and theft
Board up of windows and placement tarps on the roof of your property
Removal of valuables from property
Clothing – if you have clothing that was not damaged beyond repair we can have a selection of your clothing cleaned and back to you in 24 hours >
Where will you stay tonight? United Fire & Water has a credit card on file at local hotels with the Red Cross rate. We will take care of your accommodations and settle up with your insurance carrier when the time is right
For more information on what to expect following a fire loss click here – https://www.usfa.fema.gov/downloads/pdf/publications/fa_46.pdf
United Fire & Water Damage of Louisiana, LLC understands that fire and smoke damage to your property can be a devastating event. It is critical for a restoration company to take the time to restore as many items as possible and limit the need for replacement. Our thorough restoration process ensures that any salvageable items will be restored and that all traces of moisture, smoke and soot are eliminated. We use cutting edge technology, coupled with over 20 years of industry experience to identify, document, and then address any issues related to fire and smoke damage in your property.
Our Fire and Smoke Damage Restoration Crews Will:
Secure your property
Pack out, clean, and store your personal property until reconstruction is complete
Provide demolition services for all non-restorable portions of your property
Clean, dry, and deoderize your property prior to reconstruction
>Provide all reconstruction services required to repair your fire and smoke damaged property
Independently Owned & Operated
United Fire & Water Damage of LA, LLC is an independently owned company, which means when you contract with UFW, we work for YOU – the client. If your insurance carrier tells you that they are sending their "preferred vendor" – buyer beware. 
This is a preferred vendor who was sent by the carrier or third party, who will also be paid by the carrier or the third party. What does this mean to you? Does the preferred vendor work for YOU?  Remember: the policy holder has the right to choose any contractor that they see fit to do work on their property. For more information on fire and smoke damage please visit our FAQ page
The Insureds Bill of Rights Includes
You have the right to choose any contractor you would like to restore your home or business.
All contractors that work on your home or business should work for YOU and not the insurance company.
It is illegal for your insurance company to require you to use one of their preferred vendors. It is also illegal for them to suggest, pressure, or intimidate you into using their preferred vendors.
To become a preferred vendor for most insurance companies, contractors must agree not to charge for certain items, agree to do things in a manner compliant with the carriers guidelines, or limit what items they do. This practice, while saving the insurance company hundreds or thousands of dollars per claim, puts property owners at risk of incomplete restoration.
Using a preferred vendor does not guarantee higher quality work, or that your restoration will be completed in a timely manner. We will never cut corners just to receive job assignments directly from an insurance company, or short the homeowner from a needed service to stay on their vendor program.
We pledge to be 100% transparent with you and you can count on our team to have your best interest 100% of the time.
Call 225-401-6568 for an immediate response or FREE quote!