Spring Duct Cleaning
Spring is in full bloom and that means dust, dander, pollen and more may be floating through the air in your house. Did you flood this past summer? Is your home 10+ years old? Do you have pets or is someone in your home a smoker? These are all reasons to consider having a spring duct cleaning! Think of your ducts as the lungs of your home. What they breathe, you breathe. If you flooded, then duct cleaning should be the final step of your long to do list before moving back in. Even if you didn't flood, dander, dust, bacteria and mold can build up inside your air ducts.
Why a Spring Duct Cleaning?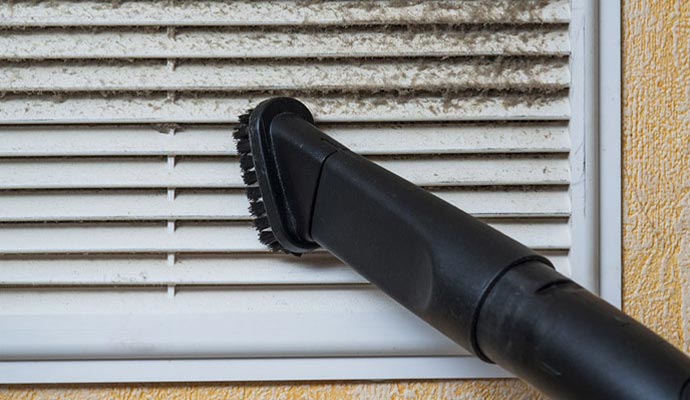 We've said it before and we'll say it again- air ducts breathe in and out what you breathe in and out. If you flooded, then you are most likely still breathing in the contaminated air from mold damage and contaminated water. As a matter of fact, if you are right on the edge of passing an Indoor Air Quality test, having your ducts cleaned can be what you need to tip you over the edge to passing! Even if you didn't flood, if your home is more than 10 years old and you have pets or smokers in the house, your ducts are most likely more dirty than you realize. We recommend a spring duct cleaning because pollen also increases and it's the perfect time to clean everything out!
How Do We Do It?
United Fire and Water uses a top of the line system called the " Ram Air Brushless" system. This system uses a ball and hose to clean your ducts, AND it collects everything we remove in a clear box for you to see! This means you have absolute assurance the job was done right. Trust me, we've seen everything- hair, dirt, cockroaches, termites…We don't judge!
Call United Fire and Water Damage Today to Schedule Your Spring Air Duct Cleaning.225-401-6568
Mention "Spring Duct Cleaning" for 20% off with a minimum of 10 air ducts.