Water Damage
Baton Rouge and the surrounding areas are certainly no stranger to water damage. Between the "Great Flood" last year and the abundance of tornadoes we've seen in 2017, someone you know is bound to have suffered water damage. While we are increasingly familiar with water damage from storms, it's easy to forget about some of the other common causes of water damage to your home or office. Broken pipes, overflow from your HVAC system, a leaky roof and a faulty water heater. These are all very common sources of water intrusion. If you suffer water intrusion, we are here to help!
Water Damage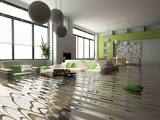 When an emergency happens, it's easy to go blank. That's why we recommend a plan in place before a catastrophe occurs. Take down our info so you are always prepared. If you suffer water intrusion, the first step is to STOP the source of water. Broken pipe or water heater issue? Turn off your water immediately! The source of the issue must be fixed before United Fire and Water can help. Call the plumber, the HVAC technician, etc. Once you have done that, give us a call! We'll come assess the situation and establish a plan.
How can you help?
We have over 18 years of experience. We are licensed by the IICRC and we deal with insurance companies daily! UFW knows all appropriate steps to take to insure your property is restored to it's original condition- or better. We will advise you on whether or not you need to remove drywall or if it's ok to leave it. United Fire and Water Damage has all the equipment needed to get your property dried out quickly. Time is of the essence, so if you have water intrusion, do not delay!