Water Damage Cleanup In The Laundry Room
Every family has their style. Some sort into five different color piles. Some get it all done on Saturday mornings. Others do one load every day. And everyone has left a red sock in the whites at least once in their lives. 
And it takes a lot of water to stay this clean. On average, an ENERGY STAR certified washer uses 14 gallons of water per load, while a standard washing machine uses  29 to 45 gallons of water per load. Most high-efficiency washers use about half to ⅔  the water of a top loader. 
And the troubles multiply exponentially when this water gets loose! A leak in the supply line or an overflowing tub can send all that water onto your floors, up your walls, and through the floor to the next story. 
Common Causes Of Leaks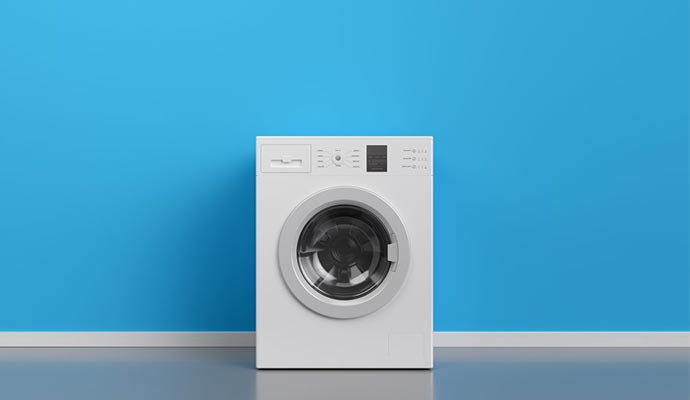 High pressure water lines supply the unit from the taps. Sometimes a weak spot in the hose under pressure can burst. Sometimes the vibration of the spin cycle can dislodge the fittings. Other times, the machine can move just enough to crimp the line against the wall. 
Top-loading washers have a tub gasket, which develop cracks that can then leak. Front-loading washers have a strong rubber seal around the door that needs to be maintained to prevent misalignment. 
In older homes, outflow drains overflow if a large load releases more water than the pipes can handle.  
Once In A Blue Moon Freeze
Don't let the cold weather cause water damage in your laundry room. Each winter there seems to be one more surprise cold snap. On average, the risk of frost is through February 21. To keep laundry room pipes from freezing on exterior walls, make sure they are insulated. Run a space heater if you think the temperature will plummet. 
Fully Document Your Loss and Streamline Your Insurance Claim
As the most advanced restoration team in the area, United Fire & Water utilizes advanced 3D imaging to provide detailed digital scans of your project. The data gathered can better document your loss and creates a more streamlined claims procedure. Not only does UF&W want to restore your home quickly, they also want you to receive your settlement as quickly as possible. This technology reduces delays in processing your claim and eliminates disputes.
The 3D scans also help insurance adjusters view the damage and inspect the property up close, without needing to make a physical visit. And right now, everyone wants a more socially distant and accurate process. 
When You've Had Water Damage in New Orleans
A disaster like hurricane winds or fast-moving floodwater always requires professional cleanup. But sometimes even simple leaks and broken pipes cause enough trouble to need some help. United Fire & Water is standing by to provide immediate water damage cleanup service to any size mess. 
24 Hour emergency service
30 Min average response time
Best rated restoration contractor in Southern Louisiana
UFW has a two-hour response time to almost any location in New Orleans  for water damage, mold services, fire & smoke damage and construction services. Contact us or visit our website to learn more about our teams.