Why Professional Help Is The Only Way To Go With Water Damage Restoration
Handling water damage restoration on your own may seem like a good idea at first, but did you know that it actually may result in even more damage to your Hammond home? Professional water damage restoration is the best option for all water damage cleanup needs, and here are just a few reasons why:
Water Damage Restoration In Hammond LA
Professional Water Damage Restoration Lessens the Burden on You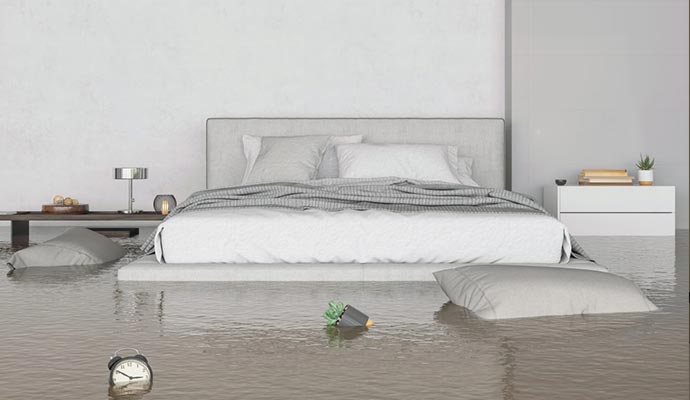 Dealing with water damage in your home can be stressful, overwhelming, and devastating. As if life is not busy enough, trying to deal with water damage restoration on top of everything else can be too much. The workload of extracting the water alone, along with making sure everything is completely dried, and then making any necessary repairs or replacements on top of it all adds a lot of weight on your shoulders – you should not have to worry about doing all that on your own. When you call in the professionals, trained technicians will arrive on the scene as quickly as possible so that no time is wasted getting the cleanup process started. You are going through enough as it is when your home sustains water damage, let trained and experienced hands handle the restoration.
Professional Water Damage Restoration Saves You a Lot of Time
Water damage cleanup can become a pretty time-extensive project. All the water and excess moisture in the damaged area needs to be completely dried before repairs and replacements can be made and sanitizing can begin. If you are trying to clean up all the water on your own, it will take much longer to get it all dried. Considering all the responsibilities and obligations that take up most of our time already, you cannot dedicate all your time in the moment to ensuring the water damage is cleaned up adequately and properly. Consequently, this most likely means that you will end up working on it only when your schedule allows. This will not only prolong the cleanup process, but can actually lead to further damage that will then require even more time. Water damage only worsens with time, making a fast response very important. Professional water damage restoration companies have the right equipment, training, experience, and all the time they need to thoroughly, adequately, and quickly restore your home.
Professional Water Damage Restoration Protects You from Potential Dangers and Hazards
Water damage is accompanied with many different threats and dangers. If water is not from a clean source, it can carry harmful contaminants that can cause serious health problems on contact. If electricity has not been turned off in the area, there is a great risk of electrocution. If water damage has penetrated walls, floors, ceilings, or any other structural elements of your home, the integrity could be compromised. Without the right equipment, training, or experience, you put yourself at risk of harm when attempting to handle water damage restoration on your own.
The best thing you can do for yourself and your home following any type of water damage is call 225-401-6568 United Fire & Water. Our water damage restoration experts are standing by, ready to respond 24/7, in order to get you the best results possible. Don't try to handle it alone, let us take care of you.